FREIGER ROOM
Individual and Modern meets with the alpine coziness.
Light and very friendly 60m2 // a visual separated bed and living room // bathroom with a walk in shower and a double washbasin // toilet // flat screen TV with cable TV // radio // telephone // a pull-out sleeping couch for 2 people.

The kitchen can be used anytime against a small surcharge.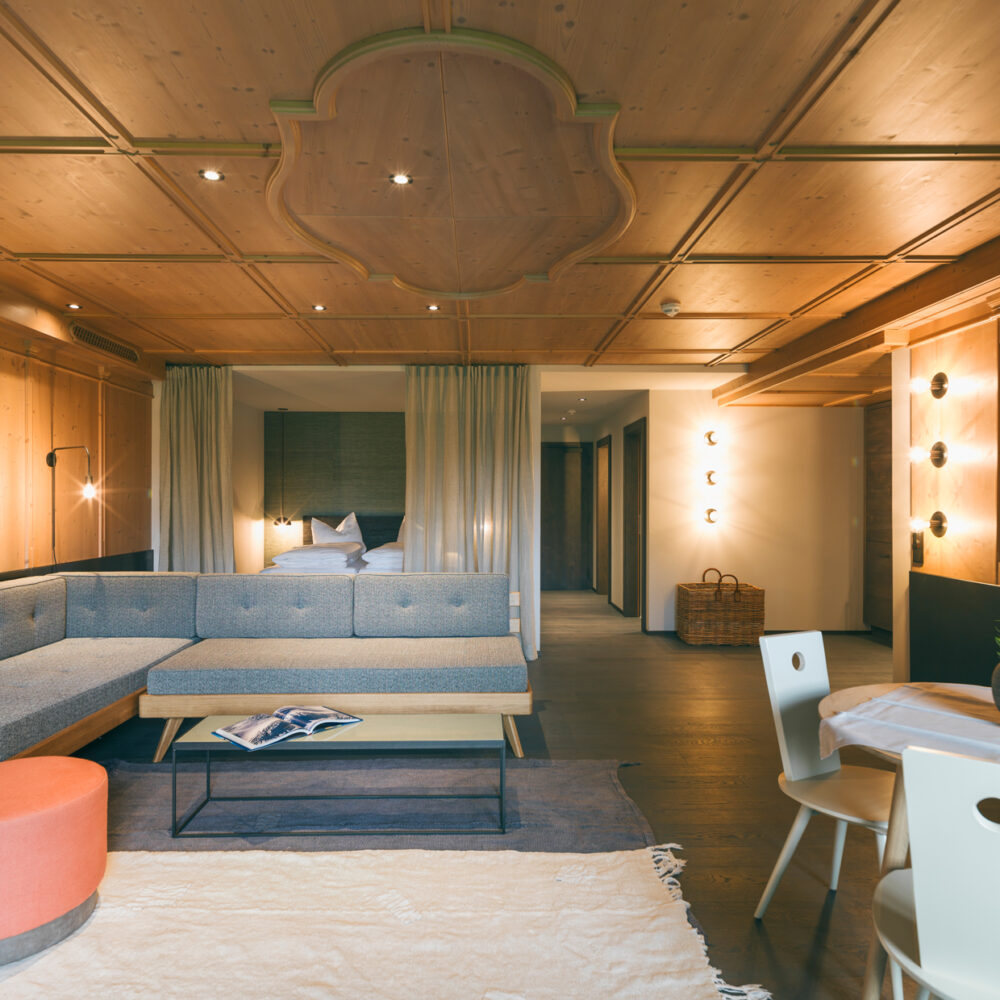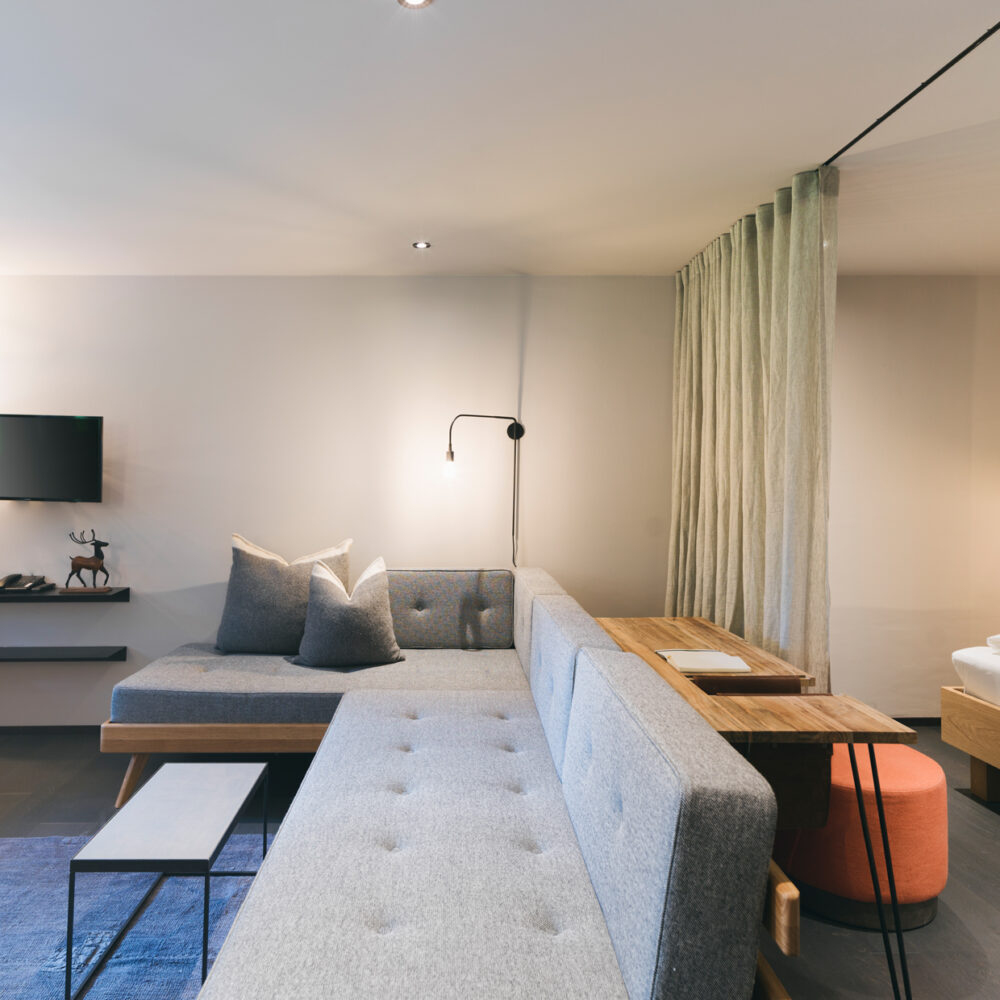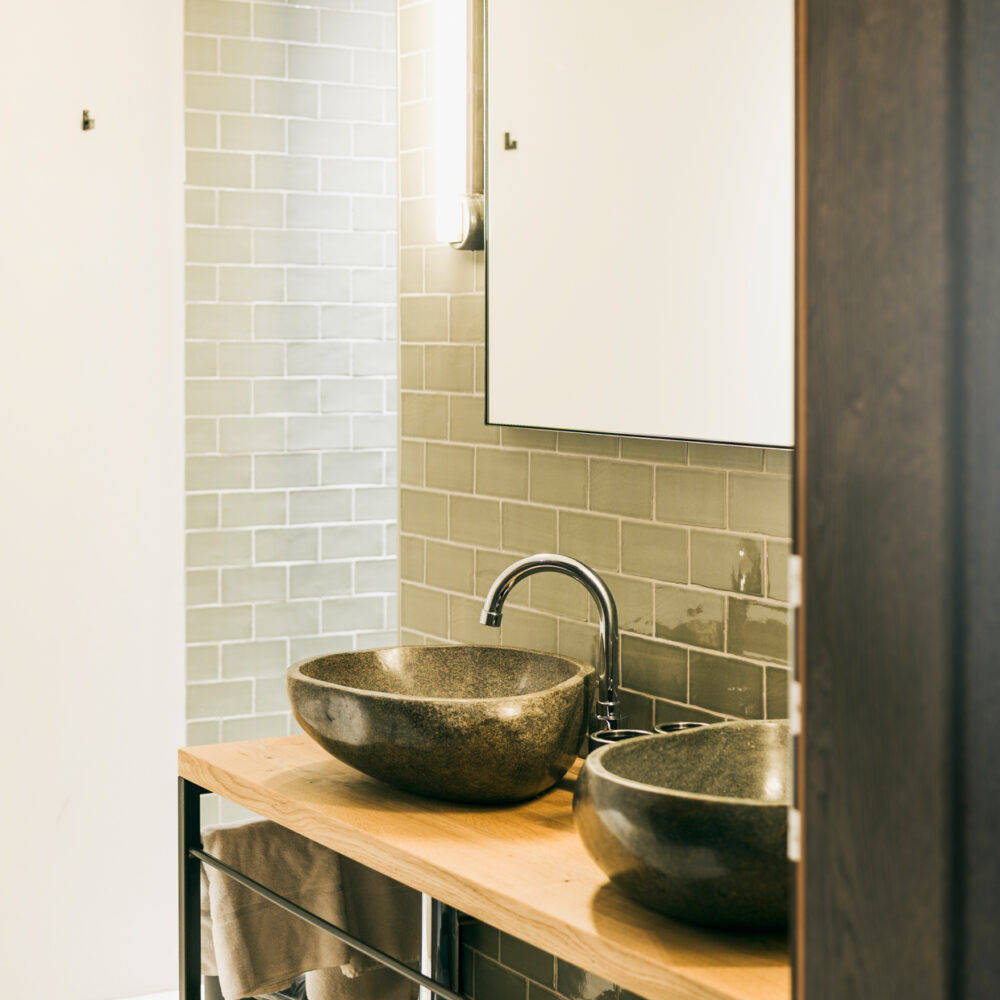 Freiger
The demanding
Pause for a moment and look up at him. From lake Grünau not far from the northern situated mountain hut Sulzenau Hütte , the great Wilde Freiger stands there and is as beautiful to look at as its italian name "Cima Libera" sounds. Beyond the Stubaier Alps on the border of Austria and Italy he arises in the Alpine main ridge between the Freigerscharte ( valley) and Pfaffennieder (base). The valley of Paffennieder separates this mountain from the Wilden Pfaff and Zuckerhütl. His 3.418 metres high firn summit shows that he is part of one of the big ones in the valley and therefore is a beloved play field for the alpine adventurers.