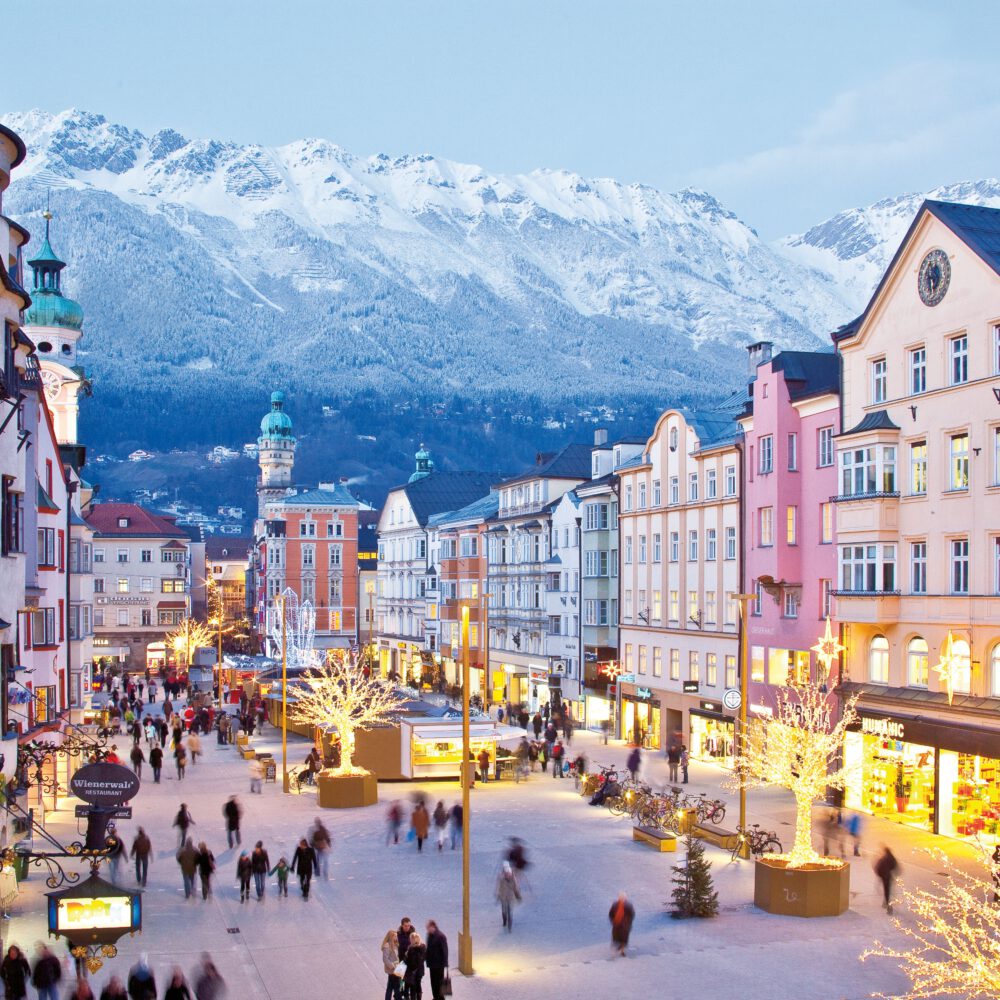 EXPLORING INNSBRUCK
From culinary to the historic experience tours
Only a stone's throw away (to be exact a 30 minutes car ride away) the beautiful Innsbruck is situated. In which there are a couple of really great restaurants and great places and generally it opens one's eyes and gives the possibility to learn and understand our state.

For example, Per Pedes organizes exceptional guided tours through Innsbruck for example in historic costumes. The guides fulfill all wishes the clients have. Give it a try!

We wish you loads of fun!
Wine & Dine
INNSBRUCK'S CULINARY SECRETS
On the top floor of the shopping centre Rathausgalerie you will find the restaurant Lichtblick with its 360° bar. The guests are treated here with Austrian, Mediterranean and Asiatic cuisine whilst enjoying the immaculate view over the city.

Restaurant Sitzwohl awaits you in a unique environment for particularly cultivated food culture. Your senses will be delighted.

And for those who have a sweet tooth we recommend Gelateria Tomaselli. With 50 different ice cream brands with local ingredients to choose from, which are prepared according to the original Italian recipes everyone will discover their own tang - guaranteed.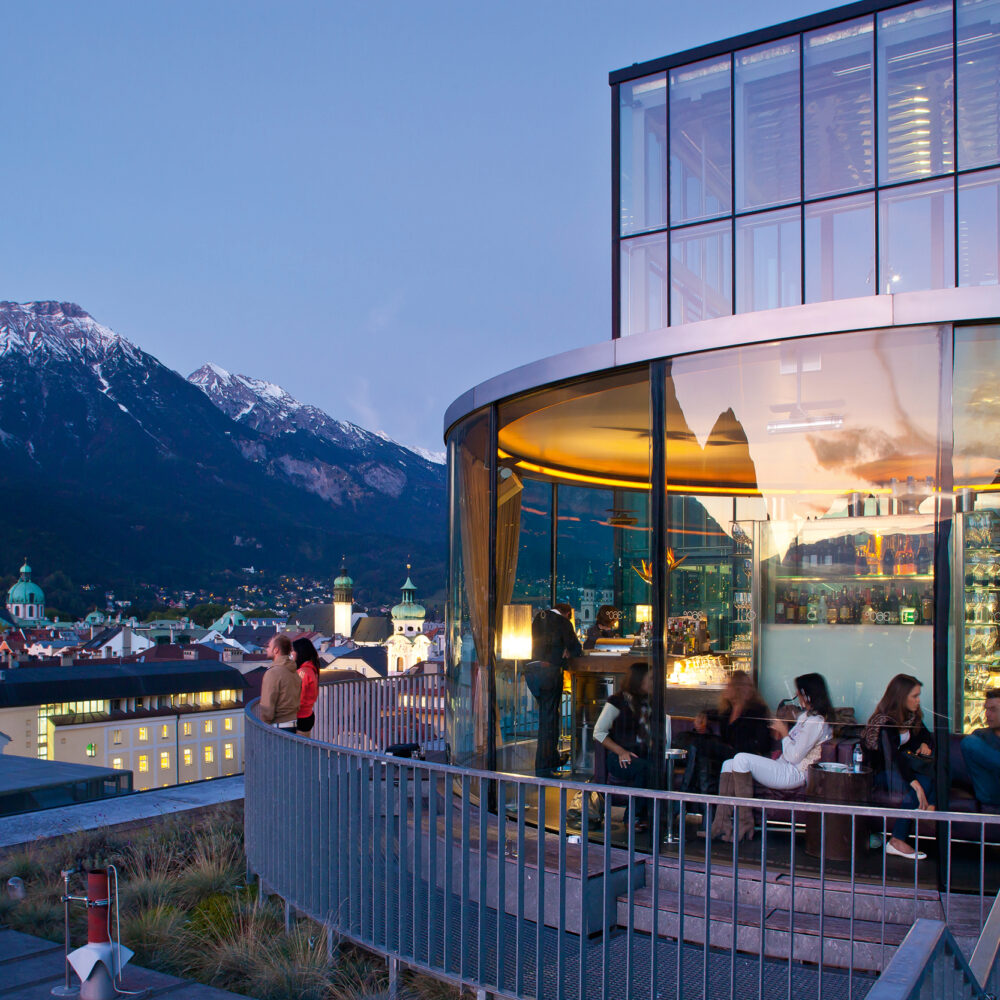 HIGH ALTITUDE FLIGHTS
A view from the high jump
The Bergisel high jump is very well known. Not only because it's the most modern ski jump in Europe but also because the star architect Zaha Hadid replaned it in 2001. Since then one can enjoy the breathtaking view from Bergisel as well as its steep ramp.
Culture
In the Capital
House of Music. The heart of the cultural district. This urban landmark is the interface between the imperial palace and the state theatre. Modern technic, excellent acoustics and spacious rooms give the house of music a unique flair. Event venue and meeting place for artists, students and music lovers.

The Tyrolean State Theatre. Open the curtains for music theatre, spectacle and dance. The theatre entertains its audience with these three categories. It is located in proximity of the hystorical old town surrounded by the imperial palace, imperial church, imperial garden as well ad the Social-Science faculty of the University Innsbruck.